Kitchenware Blogs
Top 10 Kitchen Products to use For Faster Cooking
When you purchase wholesale plastic kitchenware products, you want to know their usage in faster cooking. We all know that cooking is a beautiful hobby for some people. Moreover, it lets you create incredibly delicious recipes that you can enjoy later on.
However, it is something you can enjoy and have great fun eating. But, in contrast, when it becomes a daily routine, it gets tiresome, especially when you are running out of time.
Nowadays, if you know a few tricks and techniques of cooking, they will make your life easier. Furthermore, cooking tricks and tips are fun things that make your life much easier with versatile, handy kitchen tools.
So, here we will showcase various kitchenware products that help make faster cooking versatile, delicious recipes.
List Of The Plastic Kitchenware Products For Faster Cooking
Minimum size aluminium juicer is one of the best wholesale plastic kitchenware products that you can use for extracting juices. For example, suppose you have a variety of citrus fruits to juice for your dressings, sauces, marinades, and more.
However, you can use this kitchen appliance that extracts fruits and vegetable juices instantly in this particular situation. In addition, it is an affordable tool to keep handy that will make the task easier.
Furthermore, it comes with a container where you can collect the fruit juice. Afterwards, you can strain through a fine-mesh sieve to remove seeds and pulp.
Once you experience the magic of slicing and dicing the vegetables and fruits for meal preparation through the magic slicer. Indeed, this kitchen gadget is high-quality, properly-weighted, and has a sharp blade in an organized manner to cut items easily.
Furthermore, you can quickly use this magic slicer to slice, grate, and chop vegetables and fruits for flavourful recipes. In addition, it will become a worthy investment and help you faster in meal preparation.
Moreover, you can use it to cut, slice, or chop food ingredients in multiple shapes and sizes.
Fruit juicers are small tools to collect and extract citrus fruit juices in a dedicated container. In addition, you can buy bulk kitchenware products like plastic handy fruit juicers to take out juice from it.
However, citrus fruits are something you can use in your kitchen daily. So, you know the appropriate methods to extract juice out of fruits easily and quickly. With the help of this kitchen appliance, you can soon extract juice after taking fruits out of the fridge.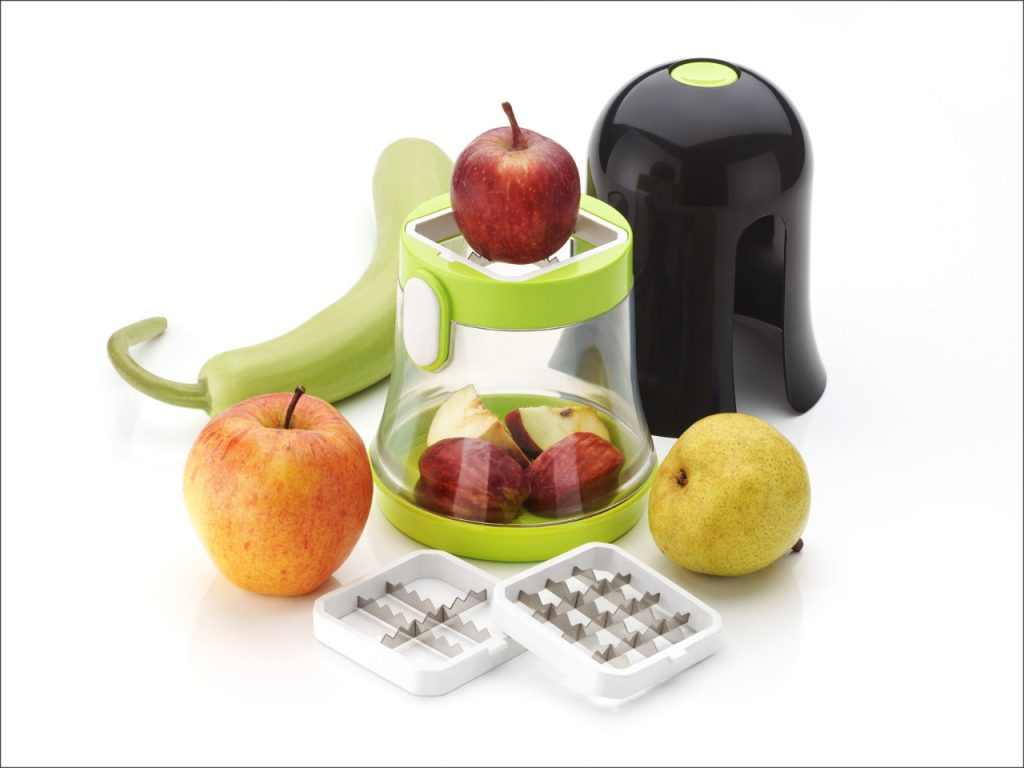 It is one of the versatile and multipurpose kitchen appliances you must have in your kitchen. Indeed, it is made of reinforced and unbreakable plastic material and has stainless steel blades.
However, you can get seven options in one chipser like dicing, slicing, grating, peeling, chopping, and shaping vegetables. In addition, it is easy and fast to clean all remaining vegetables and fruits.
Moreover, you can use this multipurpose chipser to peel and grate cheese and other ingredients for recipes.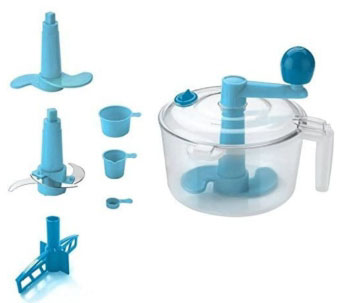 Aata maker will become your best friend when it comes to preparing chapatis or Rotis in a short time. In addition, to prevent your hands from getting dirty and messing up with an unmatched amount of flour with water.
Furthermore, you can use this handy and versatile aata maker that instantly makes aata ready to make chapatis. Instead, you have to put the necessary amount of flour and three-fourths of the water into the container.
Afterwards, you can spin them easily multiple times until the flour or aata prepares for cooking chapatis.
You can easily find this multi chilly cutter at wholesale prices from the online kitchenware stores. Moreover, you can use this kitchen tool to cut vegetables in small sizes and shapes to prepare quick recipes.
In addition, it comes with an airtight food storage container to collect the small pieces of vegetables and dry fruits. Besides, this handy appliance contains stainless steel blades for cutting food items in multiple sizes.
However, it is made of high-quality and durable plastic material with stainless steel blades for dry fruits chopping.
Quality and this will help you prepare food items and recipes faster without any hassle. Indeed, this kitchen equipment comes with medium stainless steel sharp blades of a unique shape that chops vegetables instantly.
However, this gadget is primarily used to chop ingredients immediately for recipes like soups, gravies, and curries. Instead, this handy chopper is focused on chopping and cutting the vegetables into smaller pieces ready for cooking cuisines.
You can cut onions, tomatoes, green chillies, coriander, mint, and other necessary ingredients for preparing gravies instantly for recipes.
We showcase the kitchen press in the list of faster tools helpful in cooking recipes within a short time. In addition, it comes with multiple jalis, which means different shapes in which you can prepare snacks instantly.
However, you will like playing with ingredients and want the quickest solution in the form of a kitchen press. Using this tool, you do not mind crushing and chopping various ingredients like garlic, wheat, and flour.
Furthermore, you can simply pass the flour of snacks from the numerous jalis or shapes as per your preferences.
Dry Fruit And Chilly Cutter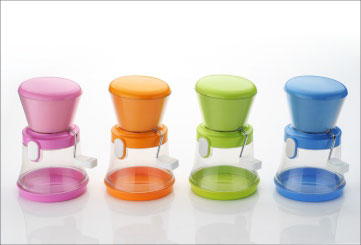 You can buy bulk kitchenware products like this handy dry fruit and chilly cutter from online stores. Indeed, this kitchen gadget is helpful to cut dry fruits and green chillies instantly for making quick recipes.
Moreover, this dry fruit and chilly cutter are helpful when you want to garnish sweet dishes with some dry fruits. Furthermore, it contains a stainless steel blade, which is sharper and easier to cut dry fruits into tiny pieces.
In addition, you can use this kitchen tool for all of your vegetable and food ingredient cutting needs.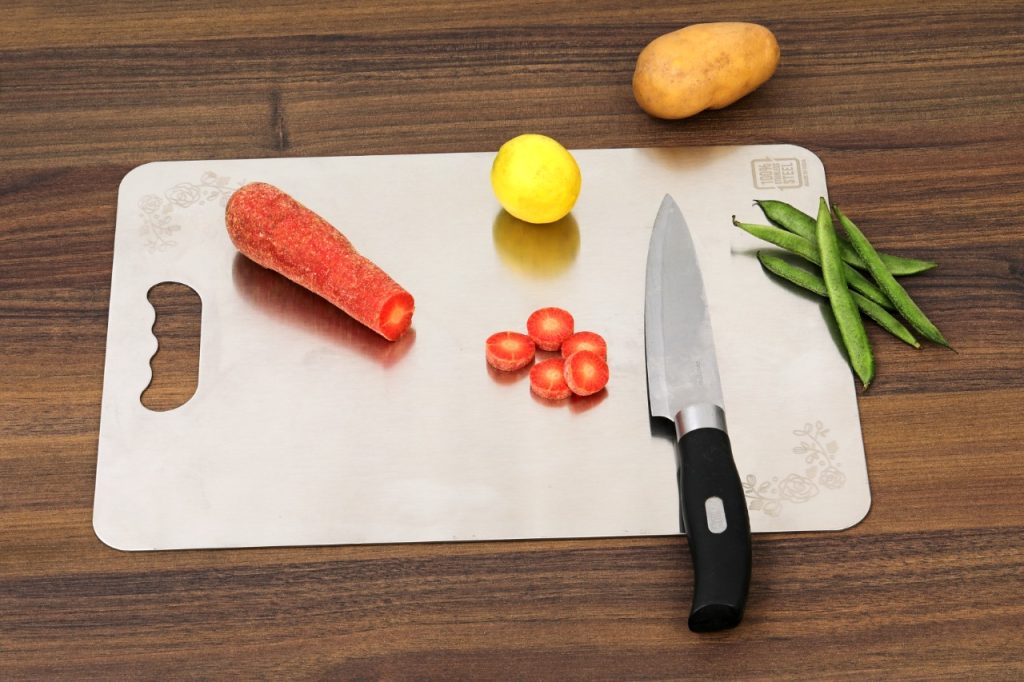 We know that this vegetable chopping board is appropriate for meal preparation. Indeed, you have got space to slice up an onion, garlic, tomatoes, potatoes, green chillies, and more for faster cooking.
However, you should invest in this large, weighted chopping board which efficiently cuts, chops, and slices vegetables for multiple recipes. In addition, it is effortless to clean with mild soap and warm water.
Moreover, this chopping board perfectly cuts vegetables and handles a complete meal preparation day covering different cuisines.
Which wholesale plastic kitchenware products promote faster meal preparation?
Several plastic kitchenware products can make the cooking process quickly in a short time. Indeed, there are specific kitchen tools that promote faster meal preparation. For instance, a 7-in-1 chipser, multi chilly cutter, and handy chopper are the kitchen items that make recipes instantly.