Product
Sesame Seed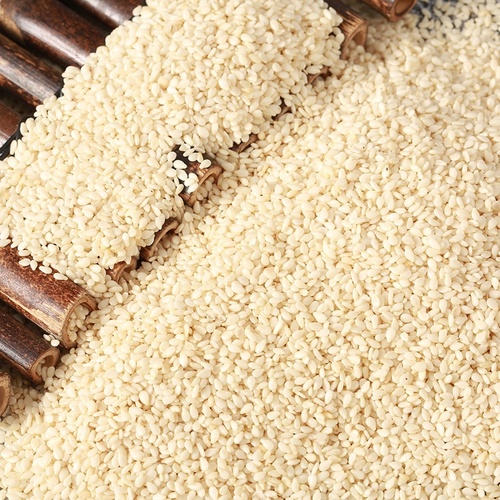 Sesame seeds are locally known to us as "Til Ke Beej" in our national language. Its native is in Africa and naturalized in tropical regions around the world.
We also provide some spices in powder form such as coriander powder, fennel powder, etc some of the valuable spice while cooking the staple food.
Health Benefits of Sesame Seed
One of the essential benefits of Sesame seeds is they may help decrease high cholesterol levels and triglycerides. In addition, sesame seeds may help reduce the risk of heart diseases.
Because sesame seeds contain zinc, an essential component in collagen formation, which strengthens the muscle tissue, hair, and skin.
However, sesame oil contains vitamin E, which reduces the appearance of burns and marks on the skin. Moreover, it also helps avoid signs of premature ageing.
Sesame Seed Uses
Sesame seeds are used generally in cooking as they are a good fibre source.
It may help lower blood pressure. In addition, sesame seeds are locally used as a mouth freshener ingredient.
Major benefits of Sesame Seed
Sesame seeds acts as a nutritious source of plant protein. It may support healthy bones.
Sesame seeds are known for their antioxidants and antibacterial properties, so it fights infections. It aids in diabetes treatment.
Sesame seeds may reduce inflammation in the body. It is a good source of B Vitamins, vital for the human body.
| | |
| --- | --- |
| HSN CODE | 12074090 |
| PACKING | 30kgs |
| MINIMUM QUANTITY | 1000kgs |