Kitchenware Blogs
Buy Plastic kitchenware products in Bulk Online
If you want to purchase kitchenware products in large quantities at once, explore various kitchenware exporters online. With the increasing adoption of several types of effective cooking modes by the majority of people.
Kitchen appliances made of plastic have become one of the most usable products across the globe. In addition, the customers prefer flexible, handy, and time-saving kitchen gadgets that make the entire cooking process faster and easier.
The need for fast cooking and easy-to-operate appliances is increasing at a considerable rate. But, on the contrary, in a modern house, the requirement of varied kitchen gadgets is purpose-driven.
Having the right tool for the job will change the way you feel about preparation work, cooking and baking. It will make moments spent in your kitchen more enjoyable. So, here we have sourced the best quality plastic kitchenware products for your home.
List Of Famous Plastic Kitchenware Products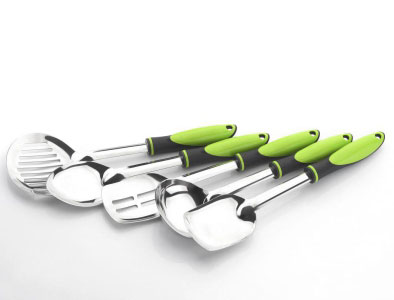 It is one of the most popular plastic kitchen gadgets amongst people globally. it is widely used for daily cooking food items and recipes. But, primarily, it is used for serving food items to the guests, relatives, and friends during lunch and dinner time.
Moreover, this tool makes your dinner conversations more interesting. In addition, these appliances are highly useful in your kitchen for cooking and serving. This serving set includes a slotted serving spoon, fork, serving fork, serving spoon, and pie server.
It is the perfect and dedicated knife for cake preparation and decoration. Primarily, it comes with three pieces set, angular palette knife, particle knife, and cranked tempered paddle knife.
This kitchen tool and the set are widely use for cake decoration. It is mainly use for spreading cream, icing, and butter icing into cakes. In addition, it is perfect for icing desserts, frosting pastry, cookies, pies, crepes, and cupcakes.
Also, it is used for picking up and carrying cakes, pizzas, sandwiches, and cutting curds. Moreover, it is ideal for spreading cream with rotating spin in a cake.
It is one of the handiest and flexible juicers available for extracting citrus fruit juices. Primarily, it is used to take the fruit juices with a squeezing mechanism. In addition, you can get the maximum amount of juice from limes, lemons, oranges, grapefruits, and more.
However, you can extract juice from multiple fruits with an easy press. There is a dedicated process to follow for extracting the fruit juices. First of all, you have to place half of the fruit into the container with holes.
In the second step, you have to squeeze it with an easy press. Now, the juice will come out of the mini aluminium juicer.
Toothbrush Holder is the flexible and versatile plastic gadget used to store and protect toothbrushes. In addition, it has an angled opening for easy access. The top and bottom slots of the holder provide ventilation.
It comes with a removable divider that keeps brushes in place and helps prevent brush heads from touching. However, it has enough space to store and keep toothbrushes, toothpaste, and other bathroom supplies.
Furthermore, its unique design functions as a cover for anti-dust and fast water draining. In addition, they keep toothbrushes dry and clean, giving protection against bacteria.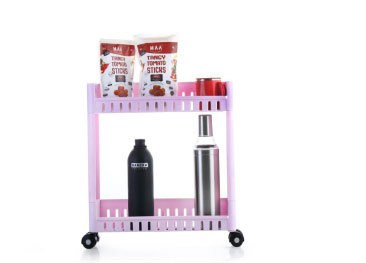 It is a practical kitchen tool to organize all the food items and other things better. In addition, Slim Rack 2 Layer has two layers which give the maximum storage capacity for keeping food items.
In addition to the kitchen, it is widely used to store extra items in your bathroom, laundry room, bedroom, living room, garage, and more. Moreover, it solves your storage problems with this well-designed storage device.
However, it has enclosed edges for a stylish look and feel. Indeed, its compact design is space-efficient and complements your home decor.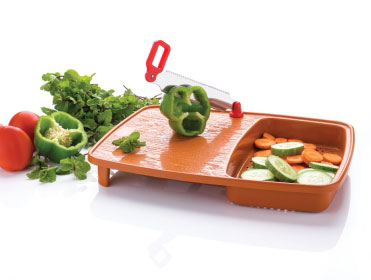 It is a versatile kitchenware appliance used for daily cooking and meal preparation. In addition, it makes the cooking faster with the quick cutting of vegetables and necessary ingredients.
It has a collection space that can be used to wash vegetables and fruits before meal preparation. However, it comes with a sharp, helpful blade to cut different vegetables and fruits into small pieces faster.
Instead, it has an incredible grip to ensure that they remain in place on any smooth surface while in use. You will get many benefits of using plastic kitchenware products.
It is a flexible, versatile, and innovative plastic kitchen appliance. In addition, Folding Cut & Wash is use for cutting and washing vegetables and fruits at every angle. Moreover, it is designed in such a way that it can meet various requirements of different kitchens.
However, it has a flexible blade to move the cut vegetables to the side on a different board. It also has a space to store vegetables and fruits after cutting for washing purposes.
It has a built-in rotational blade that can be use for chopping, cutting, and hygienically washing fruits and vegetables.
Where To Buy Plastic Kitchenware Products in Bulk Online?
If you want to shop for plastic kitchenware products in bulk at once as per your needs, contact Vyom Overseas. Indeed, they are one of the famous kitchenware exporters around the globe. Also, you can shop these daily use products and other appliances from the online store based on your preferences.