Product
Fennel Powder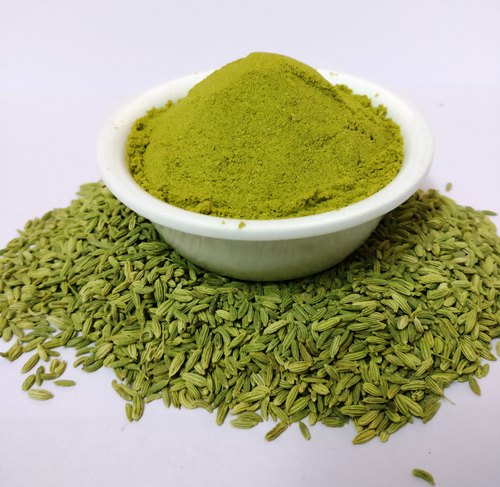 Fennel Powder is prepared from dry fennel seeds. Fennel Powder is basically known to us as " Variyali Powder" in the local language. It is a Mediterranean spice used across the globe. We also provide you with Cumin Seeds, which heals the skin from inflammation and vital spices used in the Indian kitchen regularly.
Health Benefits of Fennel Powder
Fennel Powder reduces water retention from the body. It helps in purifying blood.
Both the Fennel Powder and Fennel seeds are packed with nutrients. Fennel Powder improves eyesight.
Fennel Powder Uses
Fennel Powder is used for various digestion problems, including intestinal gas, bloating, heartburn, colic in infants, and loss of appetite.
Fennel Powder or oil is used as a flavouring agent in many foods and beverages. It is used for excessive crying in infants, indigestion, and symptoms of menopause.
However, taking fennel powder or its extract by mouth improves pain in people with menstrual cramps.
What are the beneficial points of Fennel Powder?
Fennel Powder is advantageous to our health, food preparation, and medicinal purposes.
Fennel Powder or Fennel Seeds are used as a mouth freshener and aid the digestion process in the body. It is highly nutritious as one of the beneficial points.
Fennel Powder can benefit the health of the heart in many ways. In addition, it may have cancer-fighting properties.
| | |
| --- | --- |
| HSN CODE | 09095020 |
| PACKING | 30kgs |
| MINIMUM QUANTITY | 1000kgs |