Spices Blog
Types of Chilli Powder You Will Find at Vyom Overseas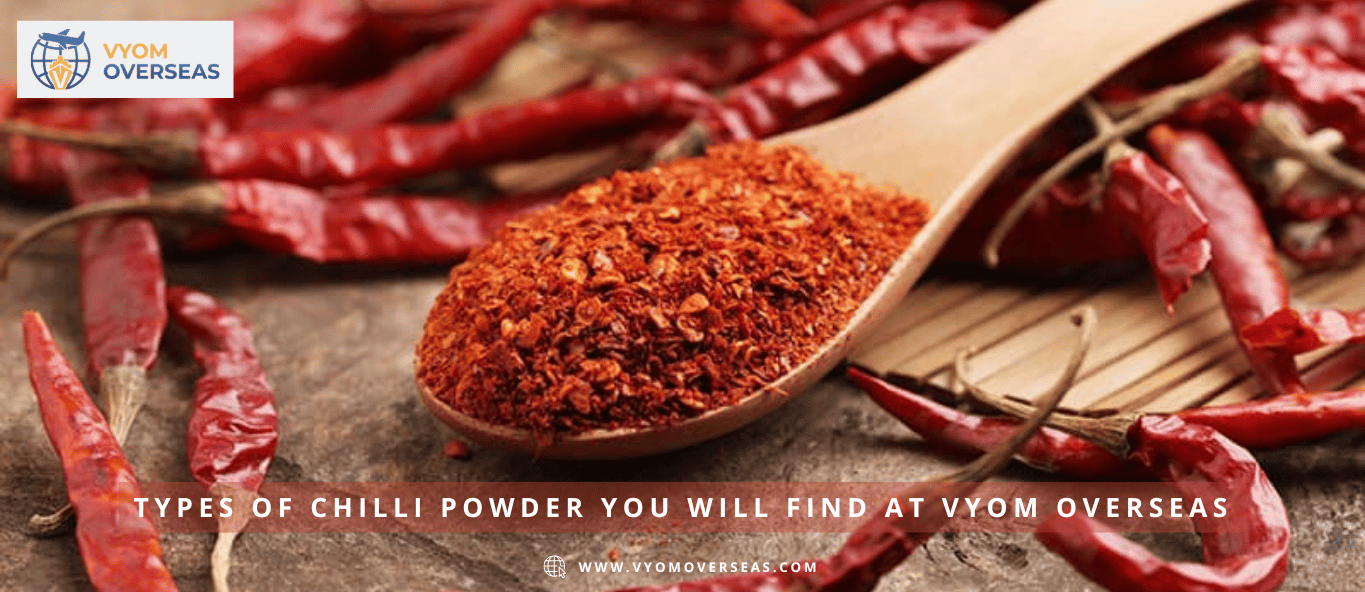 Chilli powder is a staple spice in almost every cuisine. This spicy red powder gives our food a heating taste and vermilion hue, making it taste and appear delectable.
Red chillies are native to South America, and Portuguese merchants spread across the world, including India, where they have become one of the top crops.
Now, India grows a wide variety of chillies in the world. And Vyom Overseas, being a top Indian spice exporter, brings flavourful powders of some of these chillies to you. India produces more than 10 types of chillies, each being different in colour, size, taste, flavour, shape, and heat.
Among them, some chilli powders are more popular worldwide than others. Below are three types of chilli powders that you can find at Vyom Overseas.
Tikhalal Chilli Powder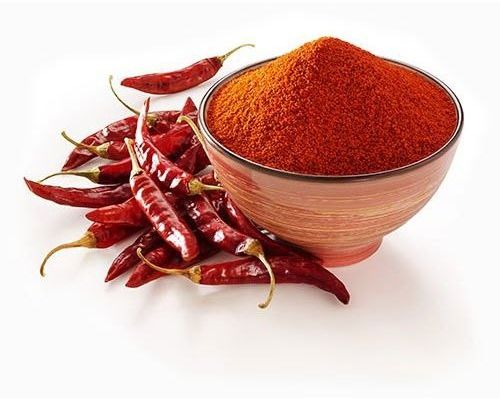 Tikhalal or Tikkal lal chilli powder is made from two varieties of red chillies: Capsicum frutescens L. and/or Capsicum annum L. These chilli peppers grow in different parts of the country, including Andhra Pradesh, Tamil Nadu, Karnataka, Maharashtra, Madhya Pradesh, and the Northeast states.
Tikhalal red chilli powder is the finest blend of colour and zest, balancing the taste and colour of your dish. The powder is created with dried, roasted chillies. Sometimes Tikhalal red chilli powder contains more than one variety of chillies to adjust the heat and reddish colour. This variety of red chilli powder is one of the popular choices for Indian cuisine.
Teja Chilli Powder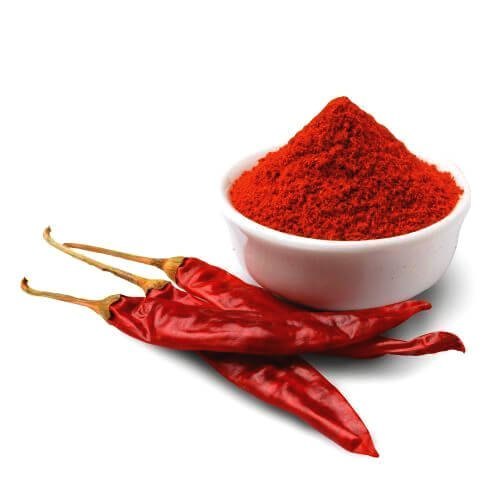 Teja or S17 chilli is one of the spiciest red chillies grown in the Southern states of India. The chilli powder is predominantly used in various curries, stews, and spicy vegetable and meat dishes to impart an irritable colour and rich taste. Its tingling sensation and stomach-burning qualities make Teja chilli powder one of the most sought-after among spicy food lovers.
At Vyom Overseas, we provide the highest quality Teja red chilli powder in bulk. We procure these red chillies directly from farmers and process them in the cutting-edge cryogenic grinder. This way, we retain the taste, aroma, and colour of these chilli powders so that you can get the most out of them.
Kashmiri Chilli Powder
As the name suggests, Kashmiri red chillies are basically from Kashmir and grow in the Himachal, Jammu, and Kashmir states of India. These chillies have a low heat profile, but they impart rich red colour; therefore, they are grown more for the colour than spiciness. These chillies are often used to enhance the appearance of dishes.
Kashmiri chillies are usually long cone-shaped with thick skin. The colour variation may further vary from different chilli varieties. At Vyom Overseas, we offer the most authentic and richest Kashmiri red chilli powder without synthetic colours. So that you can have the purest and brightest hues in your spicy dishes.
Purchase high-quality chilli powder online
Chilli powder is a ubiquitous spice throughout the world. And if you want to buy this staple spice in bulk, Vyom Overseas is the place for you. We are a leading wholesale Indian spice exporter delivering authentic, unadulterated, and flavourful wholesale chilli powder online.
Our premium chillies come from the fertile lands of India. Ground with state-of-the-art machinery, our chilli powders retain their flavour and colour for longer, providing a long-lasting food experience. Visit our website to learn more about our chilli powder and order your batch.