Spices Blog
Top 7 Hottest Kitchen Gadgets You Don't Wanna Miss!
The huge kitchen gadget compilation includes all the latest innovations you could require. Whether you are looking for plastic kitchenware products to round out your collection. Either you are decorating a newly remodelled kitchen or searching for a last-minute housewarming gift.
You want to explore the online mediums for a thoughtful present for a talented chef. There are dedicated kitchen gadgets for anybody and everybody. Kitchen tools are always an essential and meaningful investment for anyone who likes cooking.
Kitchen accessories are the best investment, even for those who do not necessarily enjoy cooking. It is still nice to spend time in stylish kitchens. It becomes more accessible with the help of the tools to make the process enjoyable and satisfying.
Excellent plastic kitchenware products you should try
Squeezing lemons or other citrus fruits and extracting valuable juices becomes easy with this fruit juicer. It is similar to other Mexican-style citrus fruit juicers. This juicer has a gear system and fruit storage space that multiplies the force.
So, it becomes easier to release and extract all the juice. There are different sized fruit juicers available that can accommodate small limes and large oranges. But, the plastic fruit juicer can handle a wide variety of citrus fruits and vegetable sizes.
Made from high-durable plastic and unbreakable material, it is top-rack dishwasher safe for easy cleaning. The whole juice extracting process becomes easier if you are juicing a large number of fruits.
Sometimes it seems like trivial tasks in the kitchen that provide way more hassle than they should. Cutting or chopping vegetables, herbs, shrubs, and fruits are one of those tasks.
Look no further than this effective grain chopping board if you are looking for the perfect plastic kitchenware products like chopping boards. Suppose you are new to use a cutting board like this before.
It will be hard to understand the difference and higher quality you get while chopping vegetables. But, we can confirm that upgrading to a cutting cum chopping board will minimise your efforts. Additionally, it brings you joy in the kitchen every time you use it.
This chopping board is unique and will last you a long time. So, if you are ready for an upgrade, you can select this plastic chopping board most home cooks sport nowadays.
One important thing we want to consider while cooking is the need of slicing and grating the vegetables. It means selecting multi-purpose tools and avoiding single-purpose tools whenever it is possible.
Instead of purchasing different types of zesters, graters, chiffonade, and slicers, you can select one tool that does it all. This 4-in-1 Slicer and Grater can grate fine, citrus, coarse, ultra-coarse, parmesan, shave, and slice various cooking items.
It is made up of high-quality plastic and will last a lifetime. You have to take better care of this 4-in-1 Slicer and Grater by cleaning it immediately after use.
This handy chopper device is typically used to make precise cuts of potato gratin, homemade potato chips, French fries, and more. But, it can also be used for chopping a wide variety of fruits and vegetables.
This inexpensive handheld version features one essential operation to put the vegetables under the storage space. Then, with a small hand press, the vegetables and fruits get chopped.
It has a non-skid base to keep it stable on the counter, or you can position it near the bowl. It is lightweight, sharp and effective to use. In addition, this handy kitchen gadget is straightforward to clean.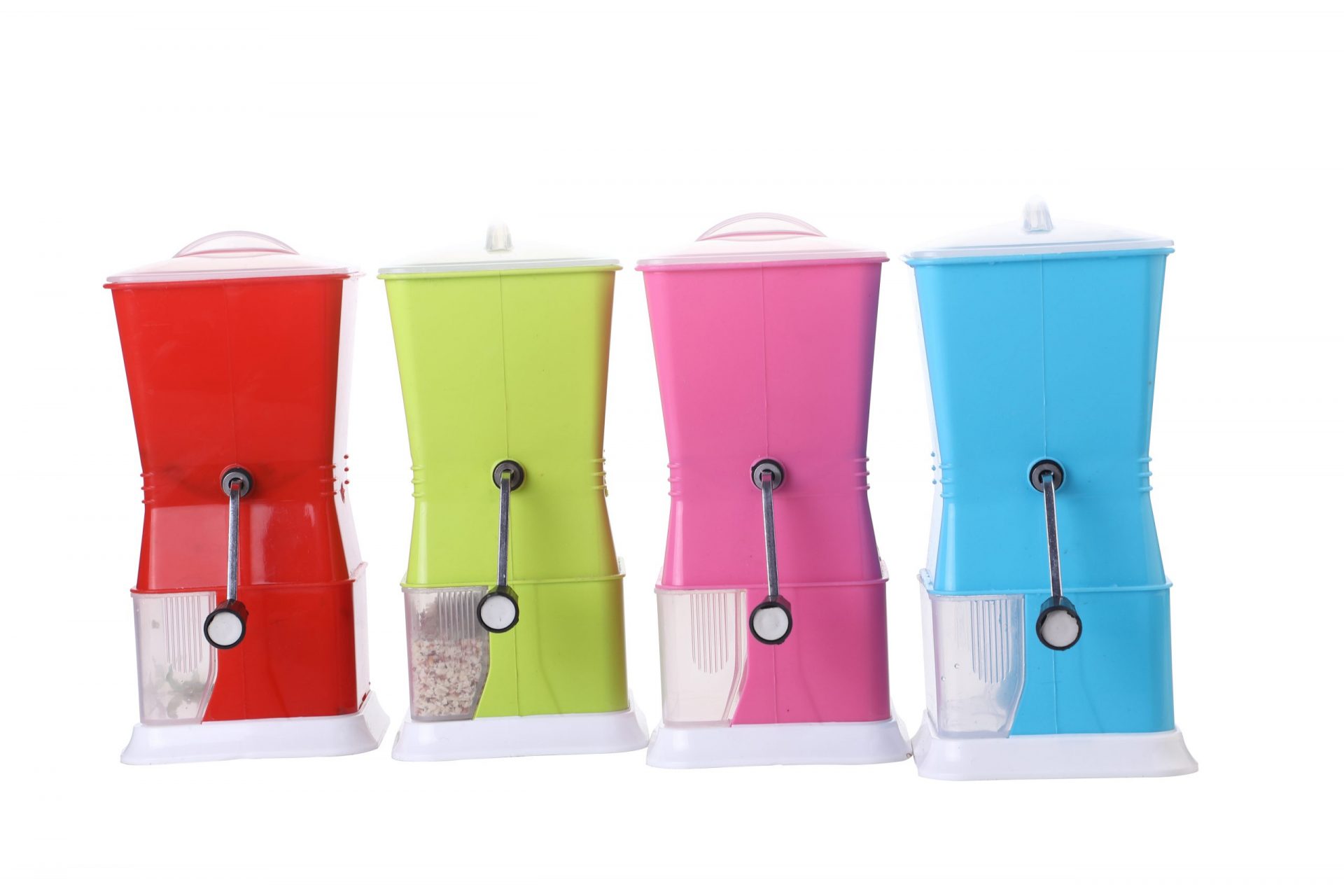 A multi chilly cutter can speed up your preparation time. For example, you are using it to cut potatoes, carrots, onions, or other vegetables and fruits.
We like this kitchen gadget made from plastic material because it is simple to use. You can avoid multitasking here but use it for multi-purpose. This is a high-quality multi chilly cutter that will stand the test of time.
It is dishwasher safe and ergonomically designed, similar to all our other recommendations.
Dry Fruit And Chilly Cutter
Dry fruit and chilly cutters provide versatile results in the form of a wide variety of cutting options. It comes with different blades for multiple cutting of dry fruits, chilly, and many other cooking items.
It makes the whole complex, time-consuming cutting process simpler. This kitchen tool makes the cutting task simpler with the use of stainless steel blades. This kitchen gadget is made up of high-durable plastic and unbreakable material that lasts a lifetime.
It is multi-purpose in use and easy to clean. You can use this kitchen tool while preparing meals on various occasions like Wedding anniversaries, birthday celebrations, family meetings, and many more.
This kitchen press can make different types of meals and snacks with its multiple stainless steel jalis. If you do not like playing with garlic or any other vegetables and want the quickest solution.
You can select this highly-rated kitchen press which makes it easier for preparing different meals. It is one of the essential kitchen gadgets for making cooking easier. The kitchen press comes in different shapes and sizes, including the stainless steel jalis.
This kitchen tool minimises the hassle of cooking and makes your work faster. It is dishwasher safe and easy to maintain as well as long-lasting.
Conclusion
You will gain all the essential and Plastic kitchenware products to try for better cooking meals. In addition, you get to know the purpose of each kitchen tool separately. Moreover, obtain the importance of kitchenware items that are made up of unbreakable material.